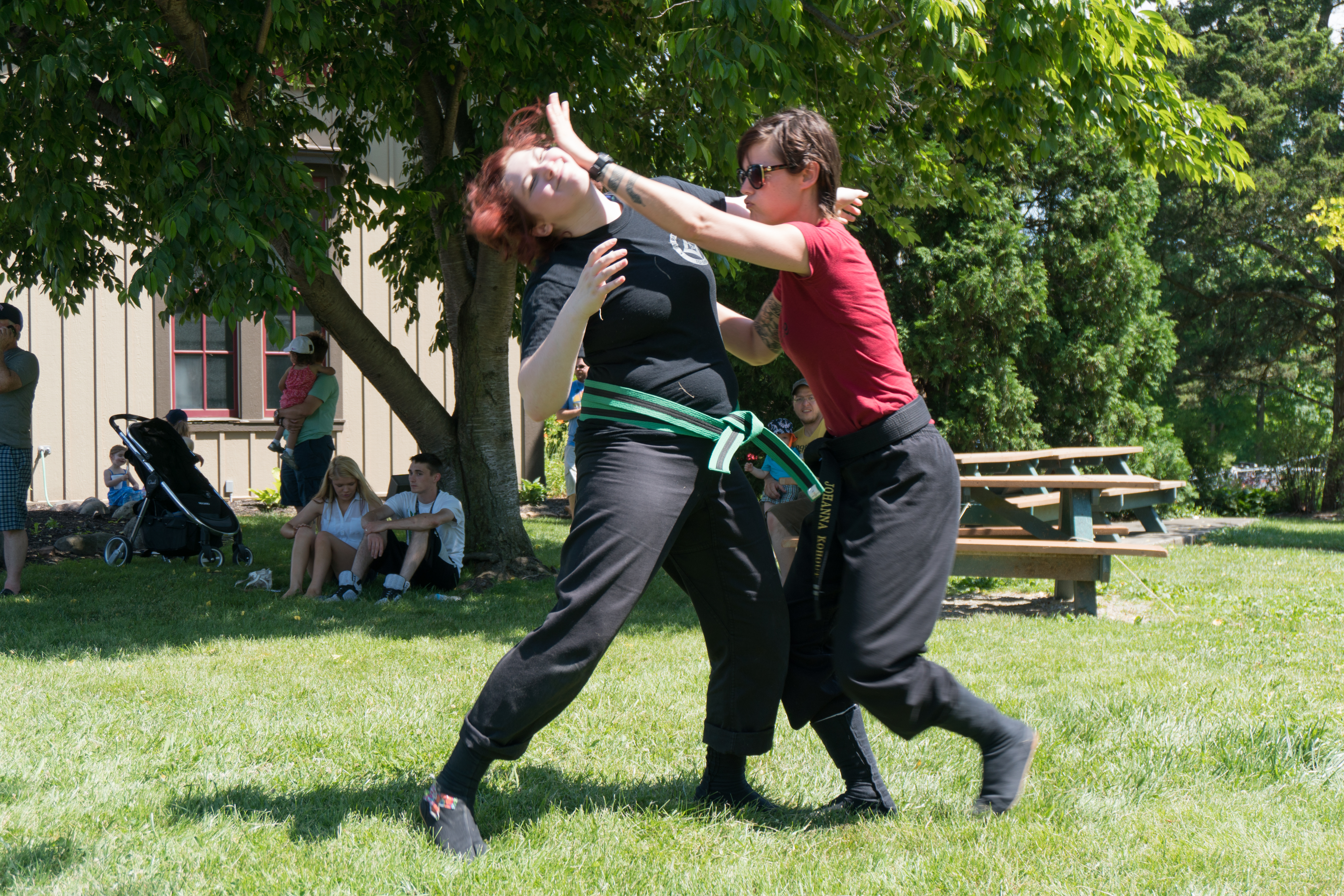 The Challenge
All of the problems we have to solve in a self-defense situation. Physical skills are what most people think of when considering a self-defense program. But making correct, legal decisions, and having a range of responses from verbal to extreme are just some of the skills needed for real world self-protection.

The Solution
A self-protection system that honestly deals with not only the physical side of protection, but fully incoperates all the other concepts and skill sets that one needs to succesfully defend oneself and reduce the risk of legal problems afterward. Only if we get to go home healthy, happy, and safe is the situation truly handled.
To-Shin Do
The core of our self-protection training is the martial art of To-Shin Do, founded by our teacher, martial arts legend Stephen K. Hayes. It is a modern self-defense system that teaches everything you need to know to handle a challenging encounter.
A fully integrated system
Our training incorporates all the physical skills necessary for self-defense. We teach strikes, kicks, throws, locks and more, but added to every class are lessons in verbal self-defense, legal considerations and a sliding scale of responses so there is always an answer no matter what the situation. We also have workshops that go into each area of self-protection in detail, so that participants have a full sense of what protection means, and walk away with skills they can use right away.
Our Programs Include:
Unarmed Physical Skills
The core of our self-protection program is the martial art of To-Shin Do and we cover all of the physical skills one would expect to find in a self-protection program including locks, throws, strikes and kicks.
Modern Self-Defense Tools
Self-protection is not complete without weapons training. Even if you don't carry a self-defense tool yourself, you may need to pick one up … or defend against one.
A Sliding Scale of Responses
Not every encounter requires our most vicious response. Our principles are designed to be used at varying levels of force, without requiring a new technique be learned for each situation.
Sexual Assault Prevention Training
Our Elemental Sexual Assault Prevention program is one of our most important and most popular workshops. Ideal for college and high school age students.
De-escalation Techniques
Our goal is to go home healthy, happy and safe, not to 'prove' ourselves to any challenger. We examine ways to de-escalate a tense situation to help prevent it from turning into a physical altercation.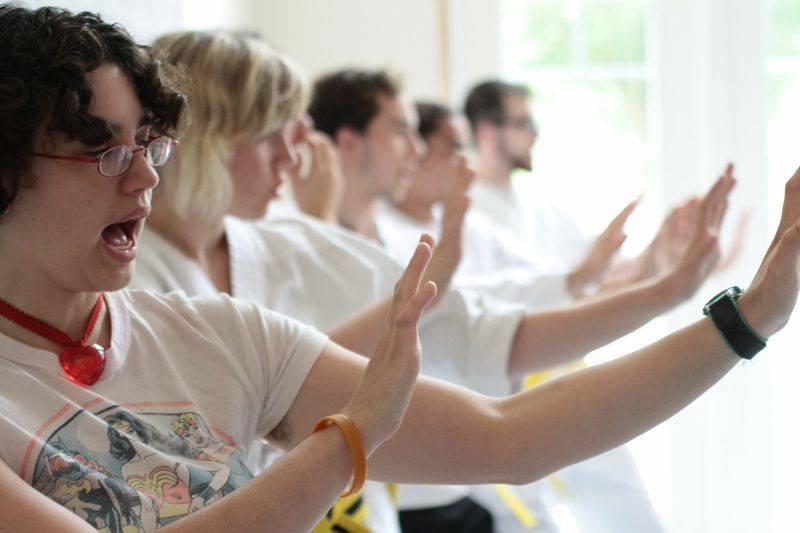 Decision-Making Under Pressure
Making the right decision at the right time is a vital component of self-protection. We have a system for improving those skills.
Verbal Skills
Knowing how to defend against verbal onslaughts is a part of self-protection, along with knowing how to avoid talking yourself into a fight and how to talk with law enforcement after an encounter.
Legal Considerations
The real world doesn't have referees, but it does have lawyers and police officers. We want to fully understand and comply with the law so we don't train to be on the wrong side of it.
We like options, here at Situation Handled. In our Self-Protection courses we start with a few techniques that we believe are important to learn. For those who want to explore deeper and practice our martial art, there are a set of techniques required for each belt...
read more
Read Our Latest Protection Blog